Offering care & support to families
The mission of the Children's Growth Foundation is to promote the best care possible for children, adolescents and their families who have a wide range of mental health struggles surrounding gender dysphoria, trauma, chronic endocrine, and sexual development disorders as well as other mental health issues that can affect successful psychological development.
Our model of care is based on a team approach which includes the family, mental health professionals, medical specialists, and other professionals including educators. Children's Growth works with licensed professionals who are specifically trained in these areas to ensure successful outcomes for all of our patients and families.
We strive to educate health care professionals, educators, law enforcement officials and the general public on these issues to help promote understanding and compassion. 
Children's Growth helps support families by making psychological services more accessible for families. In office, we provide services from highly qualified mental health counselors who specialize in the areas of gender dysphoria, trauma and endocrine disorders. We are able to provide these services on a sliding scale to be able to assist families that may be struggling to afford quality psychological care.
In addition to our specialties, we also offer counseling and support for a variety of other mental health concerns such as anxiety, depression, post-traumatic stress disorder (PTSD), obsessive – compulsive disorders, adjustment disorders, family conflicts and crisis intervention.
Children's Growth also provides opportunities to socialize and network with other individuals and families. Through our outreach programs and support groups we are able to better support individuals and families navigating difficult times while helping to instill a sense of peace and calm back to their lives. We strive to ensure that no families goes without essential care.
Now accepting New Board Member Applications
The Children's Growth Foundation is honored to have such a fantastic Board of Directors! A supportive board is essential to non-profit organizations such as ours. Learn more about us, and how you can help, by clicking the link!
100% OF YOUR DONATION SUPPORTS OUR PROGRAMS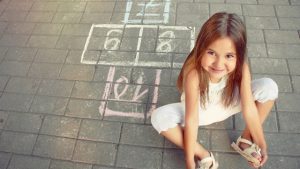 The Children's Growth Foundation has been assisting children and families in the Western New York area since 1965. As a 501(c)3, the foundation provides funding for psychological services provided by CPH Mental Health Counseling, specialize in the area of gender dysphoria, trauma and endocrine disorders. This service is one of a kind; no one offers support to these patients and families like The Children's Growth Foundation.
WOULD YOU LIKE TO VOLUNTEER, JOIN OUR BOARD, OR SEEK CARE?
Please fill out the form below for further information & assistance. We are dedicated to helping you and your family.